Businesses in North America looking for a well-qualified, experienced CPA firm to perform SOC 1 SSAE 18 Type 1 assessments can call the experts today at NDNB. With years of experience performing third-party internal control audits – beginning with the historical SAS 70 auditing standard – and now with the AICPA SOC framework, NDNB offers fixed fee pricing for SOC 1 SSAE 18 Type 1 and Type 2 assessments.
Call and speak with CPA Chris Nickell today at 1-800-277-5415, ext. 706 to learn more. For service organizations new to the world of regulatory compliance – particularly that of SOC 1 SSAE 18 compliance – the best step forward is starting with a Type 1 assessment, then moving on towards SOC 1 SSAE 18 Type 2 assessments is subsequent years.
NDNB also offers comprehensive SOC 1 and SOC 2 audits for businesses using Amazon AWS, Microsoft Azure, and Google GCP.
Hosting in Amazon AWS and Need a SOC 1 or SOC 2? Let's Talk.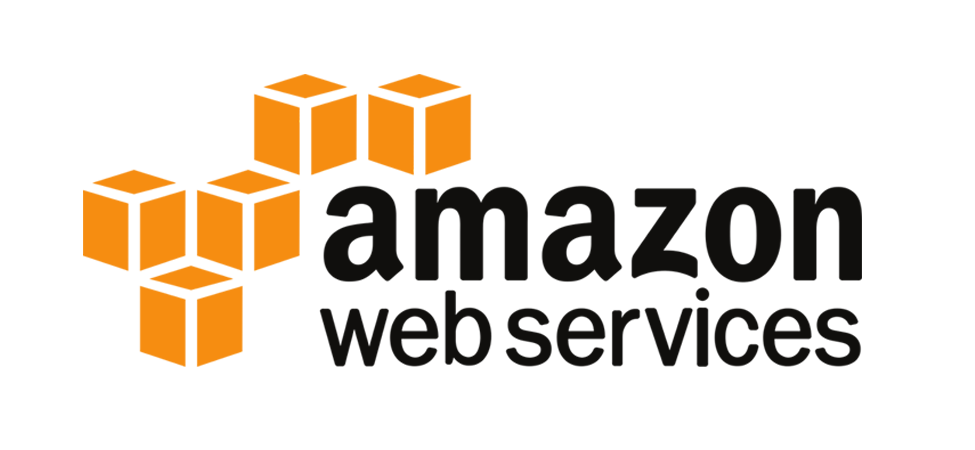 Important Points Regarding SOC 1 SSAE 18 Audits
Conduct a Readiness Assessment: Understanding, assessing – and correcting – internal control issues before the actual SOC 1 SSAE 18 Type 1 audit begins is essential, and that's exactly what you'll receive with NDNB's readiness assessment. It's about determining scope, identifying issues, and putting in a plan for correcting one's internal control environment in the hopes of receiving a clean bill of health when it's audit time!
It's also important to have an asset inventory in place – specifically – a record of all your information systems, such as networking devices (i.e., firewalls, routers, switches, etc.), servers (i.e., physical and virtual), along with any other I.T. systems owned and operated by your organization.
Why? First and foremost, it's a best practice to simply know what systems you have, where they are located, their use and purpose, along with other information. Second, auditors will request a list of I.T. systems for hoping to better assess and understand your environment, thus, they'll need such a list for determining scope and selecting samples for testing.
Determine any ICFR Applicability: Are you performing financially related activities and transactions for clients – if so – you'll need to assess these processes – and related controls – within your SOC 1 SSAE 18 Type 1 assessment. Keep in mind that SOC 1 SSAE 18 Type 1 reports are performed on service organizations that have a true and credible relationship to the ICFR component – Internal Controls over Financial Reporting.
Think Third-Party Administrators (TPA), payroll companies, banking and actuarial – anything related to services being performed by a service organization that can impact the financial reporting for a client essentially requires a SOC 1 SSAE 18 Type 1 assessment to be performed. You'll thus need to speak with a qualified CPA firm in helping you assess your ICFR components, so contact Christopher Nickell today at This email address is being protected from spambots. You need JavaScript enabled to view it. or 1-800-277-5415, ext. 706.
Expect Remediation: It's important to remember that remediating issues and problems found during the readiness assessment is what ultimately ensure a successful SOC 1 SSAE 18 Type 1 audit. From drafting documentation to helping implement system changes, remediation is more than likely for almost every SOC 1 SSAE 18 Type 1 candidate, and that's because almost every business has something they can improve upon from an internal control perspective. As to the time and effort needed in remediation, that depends entirely on what the outcome of one's SOC 1 SSAE 18 Type 1 readiness assessment findings are. Luckily, NDNB offers numerous tools for remediation.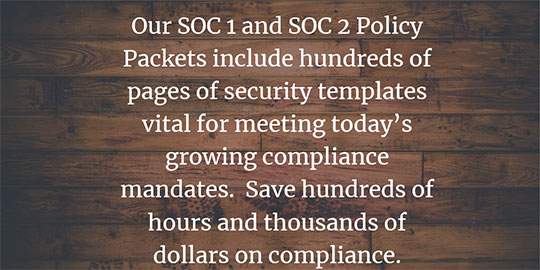 It's an Annual Process: If you're being asked to become SOC 1 SSAE 18 Type 1 compliant, then it's safe to assume it's an annual requirement, one for which your clients will expecting a report each year, so it's a good idea to find and work with a proven, such as NDNB. Along with offering fixed-fee prices for SOC 1 SSAE 18 Type 1 assessments – and SOC 2 & SOC 3 compliance – NDNB also provides numerous supporting tools and resources for helping complete your audit on time and within budget. Call and speak with Christopher Nickell, CPA, at 1-800-277-5415, ext. 706 today, or email him at This email address is being protected from spambots. You need JavaScript enabled to view it..
Your Leading Provider of Regulatory Compliance Audits – Let's Talk
Regulatory compliance can be a tough game indeed considering all the rules and regulations that businesses have to comply with. And in today's digitally driven economy, there's great interest – and pressure – for ensuring that businesses put in place adequate internal controls for protecting client data and other related assets. We're here to assist you every step of the way, offering a wide-range of regulatory compliance services that includes SOC 1 SSAE 18 Type 1 compliance. If it's about regulatory compliance, then NDNB should be high on your list for a professional services firm.
NDNB is North America's Leading Provider of SOC Audits
When it comes to performing SOC 1 SSAE 18 Type 1 assessments, NDNB is North America's unquestioned leader, offering fixed-fees, superior services, and audit knowledge that few firms possess. Becoming SOC 1 SSAE 18 Type 1 compliant is often a challenging endeavor for service organizations new to the world of regulatory compliance. For that very reason alone, you need a proven and trusted provider of SOC auditing services, and that's NDNB. From readiness assessments to report issuance, we're here to help you succeed in today's compliance arena. Get to know NDNB today and how we can help you. Please visit us at socreports.com.
Let's Talk About Your SOC Audit Needs
Have compliance needs regarding SOC 1 SSAE 18 Type 1 assessments? Then talk to North America's auditing experts today at NDNB. Becoming SOC 1 compliant doesn't have to be an expensive and time-consuming proposition, and it's not when utilizing the services of NDNB. We'll guide you through the entire process, from beginning to end, working with you every step of the way for ensuring an efficient process is had. Let's talk about your SOC 1 SSAE 18 Type 1 assessments needs and how we can help!
Fixed-Fees. Superior Service. Nationwide Coverage
NDNB offers high-quality, fixed-fee SOC 1 SSAE 18 Type 1 and Type 2 assessments for service organizations all throughout North America. Call and speak with Christopher Nickell, CPA, at 1-800-277-5415, ext. 706 today, or email him at This email address is being protected from spambots. You need JavaScript enabled to view it..