SOC 1 SSAE 18 Roadmap for Services Organizations
Looking for a comprehensive SOC 1 SSAE 18 roadmap towards compliance, one that ensures businesses (i.e., service organizations) throughout North America can become compliant by successfully completing an annual audit – then take note of the following critical topics you need to know about – courtesy of NDNB, one of North America's leading providers of regulatory compliance audits and assessments.
7 Things to Know About SOC 1 SSAE 18 Compliance
1. Begin with a Readiness Assessment: Want to be successful with your SOC 1 SSAE 18 endeavors – sure you do – then begin with a comprehensive readiness assessment from NDNB; a proactive and highly useful audit mechanism for helping determine and assess critical issues relating to scope, remediation, personnel, facilities, and more. Without a readiness assessment, you're setting yourself up for major challenges and hurdles that will cost you more time and energy in the long-run.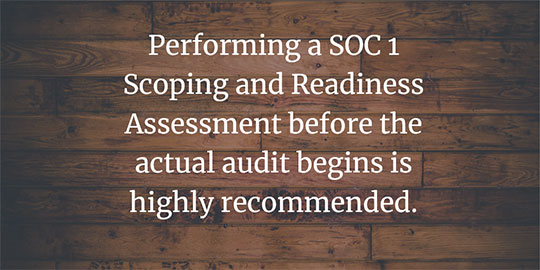 More specifically, NDNB's SOC 1 SSAE 18 readiness assessment will help accurately develop and confirm audit scope, will assess all relevant internal controls procedures and processes in terms of what gaps and deficiencies exist, along with assessing organizational capabilities for helping with the overall audit itself. In the long run, an SOC 1 SSAE 18 readiness assessment is a smart move and a wise investment, and it's why NDNB performs such activities for North American businesses. Contact Christopher Nickell at This email address is being protected from spambots. You need JavaScript enabled to view it. or call him at 1-800-277-5415, ext. 706 today to learn more about NDNB's SOC services.
2. Understand the Importance of Remediation: One of the more challenging, demanding – and often overlooked – elements of SOC 1 SSAE 18 compliance is remediation. Keep in mind that no company has a picture perfect internal control environment – it rarely exists – which means numerous deficiencies have to be corrected, such as authoring missing processes and procedures to correcting system configurations, changing, modifying, and enhancing operational internal control processes, and much more. This can take time – it all depends on how mature your control environment is – and it's why NDNB offers tools for completing remediation quickly.
3. Processes and Procedures are Critical: The world of regulatory compliance – whatever the standard, framework, of best practice is – requires a heavy application of information security processes and procedures and other supporting documents. In fact, developing audit documentation is often one of the most time-consuming, yet often overlooked, aspect of regulatory compliance.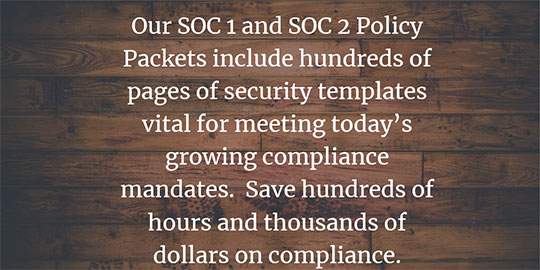 4. Technical and Security Remediation is a Must: While processes and procedures are always high on the list for SOC 1 SSAE 18 remediation, so are the numerous technical initiatives that must often be performed. From inappropriate access rights to weak passwords, poorly configured system security – and more – there's often much to do, and NDNB can assist. We offer expert personnel who can actually help implement the necessary changes to systems, along with providing detailed hardening guides and checklists. It's just one of the many reasons why businesses all throughout North America (and that includes Canada!) choose NDNB.
5. Assessing Third-Party Providers is Paramount: In today's business world, it seems as if every business is outsourcing a service or function to another business. Because of this, such activities can have a direct impact on SOC 1 SSAE 18 reporting as "subservice organizations" – entities that YOUR company outsources to – may very well require their internal controls to be assessed for reporting. Now, many of these subservice organizations may very well have their own compliance report – such as an SOC 1 SSAE 18 audit or perhaps a SOC 2 audit – which can be helpful, but you and your auditor will still need to discuss this issue if in fact you outsource services to another entity.
6. Continuous Monitoring is Essential: You've worked extremely hard for getting prepared for your annual SOC 1 SSAE 18 assessment – you've developed and formalized all the necessary procedures and processes – but it's not a "one and done" concept, not at all. It's time to implement the notion of "continuous monitoring" into your control environment. It means ensuring that your internal controls continue to function as designed and are operating effectively.
How do you go about implementing a "continuous monitoring" program – by using the forms and templates developed specifically by NDNB, that's how! We offer helpful checklists that ensure you're constantly monitoring your internal controls, which is a must in today's world of regulatory compliance.
7. Why NDNB: We're one of the leading providers of regulatory compliance services to businesses all throughout the nation – yet with a real focus on organizations located in North America – which means personalized service from expert auditors, nothing less. Compliance can be a tricky and costly game, with NDNB's services and solutions, we offer all the necessary guidance for helping you achieve your compliance mandates. Contact Christopher Nickell at This email address is being protected from spambots. You need JavaScript enabled to view it. or call him at 1-800-277-5415, ext. 706 today to learn more about NDNB's SOC services.
SOC 1 SSAE 18 Assessments – Talk to the Experts at NDNB
If you're in need of an SOC 1 SSAE 18 assessment – or any other type of regulatory compliance audit – and are located in North America – then consider talking to the experts at NDNB. We have years of real-world experience in performing regulatory compliance audits and assessments, so give us a call today and let's discuss your needs. We offer the full spectrum of compliance services and solutions, from readiness assessments to remediation services, to the issuance of final audit reports.
NDNB is North America's Leading Provider of SOC Audits
We hope you've found the SOC 1 SSAE 18 roadmap to compliance helpful for your organization, and we also hope you'll look to NDNB for all the services and solutions you need for SOC audits. We've been working with businesses all throughout North America for decades, offering fixed-fee, high-quality assessment services that are truly second to none. We're here to help when it comes to SOC 1 SSAE 18 compliance, so contact Christopher G. Nickell, CPA, at 1-800-277-5415, ext. 706 today, or via email at This email address is being protected from spambots. You need JavaScript enabled to view it..
NDNB also offers comprehensive SOC 1 and SOC 2 audits for businesses using Amazon AWS, Microsoft Azure, and Google GCP.
Using AWS for Hosting? Here's What You Need to Know about Performing SOC 1 & SOC 2 Audits
Let's Talk About Your SOC Audit Needs
Regulatory compliance is truly here to stay – it's just the sign of the times – so companies need to be prepared for annual audits and start to budget accordingly for such costs. The idea of "one and done" for compliance is long gone as clients, regulators, and interested third-parties will be requesting annual audits, especially SOC 1 SSAE 18 assessments.
To obtain a competitively priced, fixed fee for SOC1 SSAE 18 compliance for businesses throughout North America, call contact Christopher G. Nickell, CPA, at 1-800-277-5415, ext. 706, or email him at This email address is being protected from spambots. You need JavaScript enabled to view it..